Whether you are hiring a band or hiring a DJ, you can't disappoint guests with bad music at your wedding. Check out our round-up of current favorites making gay wedding playlists everywhere, from Sam Smith acoustic ballads to divas Mimi and Queen Bey, there is something for everyone who wants to express their love with music.
---
There is something soulful and delicate to this cover of Elvis's powerful ballad. Timeless, this is the perfect first dance song for a couple who couldn't help falling in love.
---
People claim that Adele's new track "A Million Years" is a rip off of this Mariah Carey classic. Singing about giving her all for love tonight, Mariah is the only diva you need to be there when you say, "I do."
---
With just a piano, Adele's gut wrenching vocals on the cover of this Bob Dylan classic reminds us that there is nothing you wouldn't do for your partner.
---
Released in honor of marriage equality, this track would make for a great dance tune later on in the evening. JHud even made some appearances at gay weddings to perform the track, so add it to your playlist and she may pop up!
---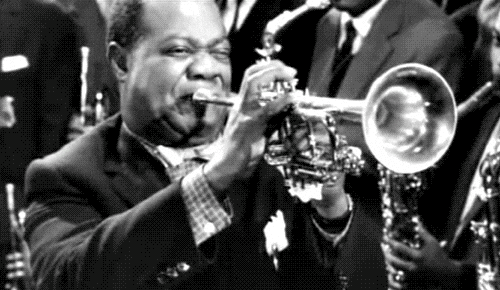 For the jazz enthusiast, this Edith Piaf tune is covered miraculously by Armstrong who begins the number with only his trumpet. After the first chorus, with his instantly recognizable gravelly voice, he bends the beautiful lyrics with dexterity and great expression.
---
When Spencer Stout used this song in a flashmob proposal to his partner, Dustin Reeser, he not only helped make it an international hit for Betty Who, but provided the perfect song for all gay weddings to follow.
---
When I attended a recent friend's wedding, I was floored when the couple took to the floor for their first dance to this powerful Beyoncé ballad.
---
Out singer Sam Smith breaks away from the electronic roots of this Disclosure song with this soft piano version. Laid back and riveting, Smith's voice soars high as he sings lyrics that evoke that captivating sense of intimacy and the exhilaration of falling in love.
---
Yes. Maybe's it's cliche and overplayed but we couldn't leave out the most popular wedding song on Spotify in 2015. With no gender pronouns ever used, Legend's "All of Me" is an epic love letter written from one human to another – proclaiming their gift of love.
---
Used in Macklemore's famous anthem "Same Love," openly gay Lambert's "She Keeps Me Warm" can stand strong on its own. This sweet yet strong ballad reminds us that love is patient and love is kind.
---
This song was written to be a wedding song, and it's one conceived wholeheartedly in the spirit of marriage equality. "I Choose You," the second single off the album, The Blessed Unrest, is related to celebrating romantic love and its many flavors. The music video for "I Choose You" features two real-life couples – one heterosexual and one lesbian – delivering unique proposals to their significant others with Bareilles's assistance. The video combines footage of the preparations with shots of Bareilles singing, and culminates in the beautiful proposals.
---
The second Beyonce song our list, there is no such thing as too much Beyoncé. And that includes your wedding. In an interview, Beyonce attributed the inspiration of the song to Etta James. "When I played Etta James,  it was the most I'd learned about myself until the recording of this album. When I went into the studio, I used the same passion, honesty, and approach with my vocals I channeled as Etta James. It does not sound like the vocals on my past albums. It's a lot rawer. It comes from a deep place." Make sure you vet your wedding band before you hire them. If they can't perform "Love on Top" with its four impressive key changes, you need to find someone new.