Where were you for the Beyoncé/Gaga concert of 2016? Also known as the Super Bowl, this year's football championship was infused with a lot of pride.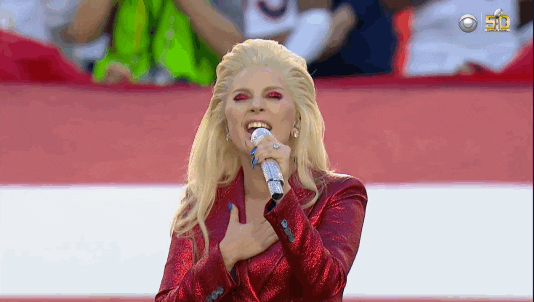 To open, Queen of the Gays Lady Gaga triumphantly belted out our National Anthem. Donning an Effie Trinket inspired ensemble, Gaga absolutely killed the performance with flawless riffs and patriotic chest pounds galore.
Lady Gaga was great but looked like Effie from Hunger Games. #SB50 pic.twitter.com/lbsxQJZWze

— ellen crooke (@ellencrooke) February 8, 2016
For the Halftime Show, even though they were officially the headliners, Coldplay took to the stage to open the show for Bruno Mars and Beyoncé. Mic.com said it best when they mentioned the secret meaning behind all the rainbows and black berets donning Beyonce's backup dancers:
A few choice moments helped put those colors in perspective. During one of the performance's early shots, Chris Martin went up to a member of the crowd waving a pride flag right waving all over Martin's head. Within that moment, the performance's entire meaning changed: Millions of viewers just watched a 12-minute tribute to LGBT love — with an epic Black Lives Matter interlude.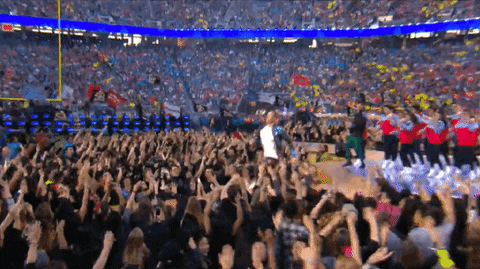 The performance's explosive ending seemed to drive that LGBTQ nod home. After Coldplay, Beyoncé and Bruno Mars finished their final song, the audience at Levi's Stadium in Santa Clara, California, held up placards that spelled out an inspiring message in rainbow: "Believe in Love."Not everyone seemed to appreciate the performance.
Immediately following the halftime show, Donald Trump tweeted his disappointment in the Super Bowl by calling it "boring." Twitter users who read the performance's inclusive nods for what they were claimed to understand what he was actually trying to say.
— Donald J. Trump (@realDonaldTrump) February 8, 2016
All I know is that America is already great because not even a stumble can stop Beyoncé.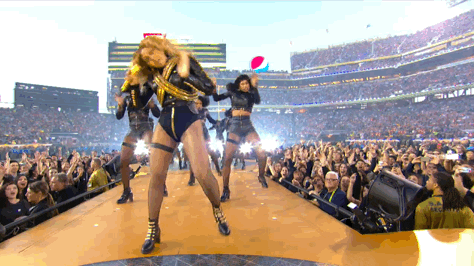 H/T: Mic.com